Member offers
"Complimentary review of your digital marketing including a like-for-like comparison of your competitors."
Bernard McCabe, Dreamscape Solutions Ltd
"Free recruitment review for all members"
Lyndsey Meredith, Meredith Consultancy Services
"1.5 hours free Wordpress website training at your business premises."
Martin Jones, Red Design
"Complimentary export communication review for all members of the network currently exporting or thinking about exporting."
Helen Provart, Peak Translations
"Would like to offer a free consultation for up to one hour. It can relate to financial matters or general business advice."
Ian Goldman, Booth Ainsworth LLP
"All members of The Business Network can claim a free no obligation review of finance options available for their business. This can be carried out over the phone or by arranging a face to face meeting with Alex from Nova Commercial Finance"
Alex Heylings, Nova Commercial Finance Ltd
"Best Business Enabler is giving a whopping 50% of the first invoice value to our introducers to find out more come and catch me for a chat."
Alice Jackson, Best Business Enabler
"Would like to offer all Business Network members a 'Financial Protection Review' at no cost. Many small businesses are not protected should an owner/key employee be off work due to an accident/illness, struck down by a critical illness or worse still die. Easy & inexpensive solutions are available"
Roger Prydderch, Prydderch Financial Planning Ltd
"Wealth or Talent Dynamics profile and 1 hour debrief session for Â50. Understand where your strengths lie and more importantly how you can apply this to add more value to your business."
Louise Mosley, NB Coaching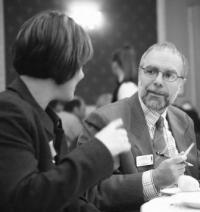 Come and join us at
OUR NEXT EVENT
Thursday 5th April
Alderley Edge Hotel, 12.00 noon - 2.00pm
What members and guests say
"Not only does Business Network make sense financially, it's a huge asset to business owner/managers and the 'lonely at the top' syndrome. There's a huge wealth of knowledge and regional business information within the South Manchester branch, high quality businesses and a tangible community feel about the whole group. If I need a contact or expert advice, or if I'm struggling with something, there's always someone I can call and get a result.When you're running your own business, being able to access that support and 'business intelligence' is invaluable. So for me, South Manchester Business Network isn't just a professional networking group; it's a natural extension of my own business."
Penny Lines
No Nonsense Marketing
"The Business Network South Manchester is the premier event on the monthly business calendar. Karen Tems is not only a fabulous host, who can help make introductions and connections, she is an experienced, successful business women, who offers insights into making the right connections. I have come to appreciate her help and support during my time with The Business Network "
Nick Brookes
Cornfields Holdings